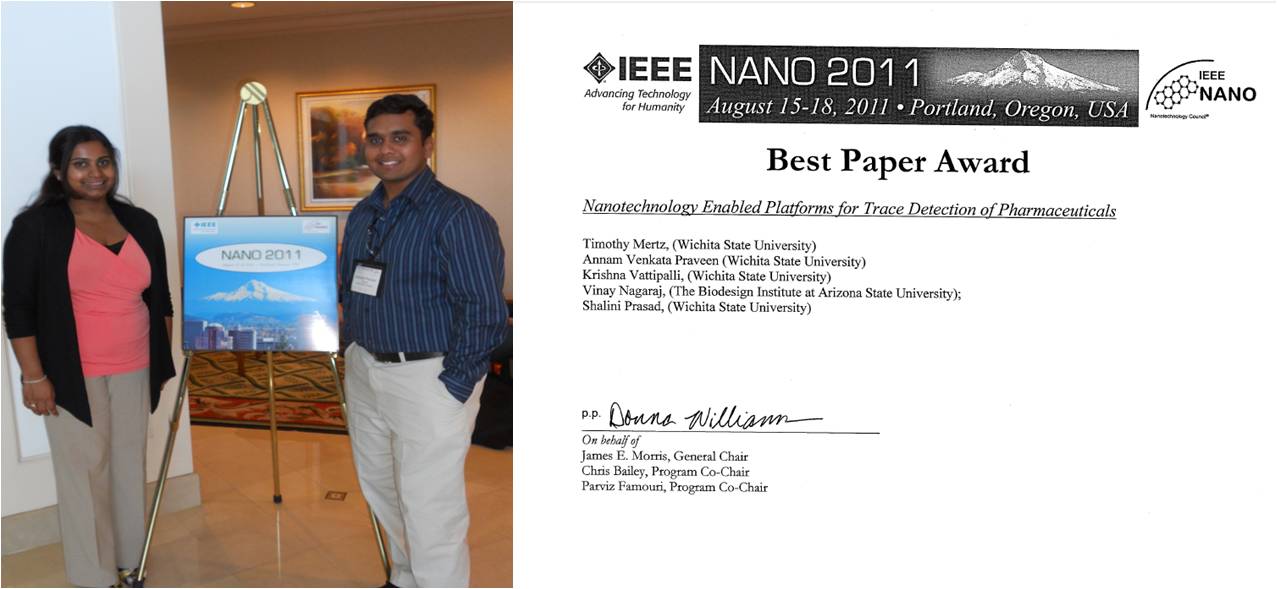 IEEE Nano 2011 Poster Presenters Savi and Praveen &Portland, OR. Praveen and co-authors won the
"Best Paper Award" Congratulations to Dr. Prasad and team

Savi and Tim representing BMNL at the Materials Research Symposium-Spring 2011.
     
        Savindra Brandigampala 'Nanomonitors: A Miniature Electronic Biosensor for Early Disease
                                Diagnostic', Graduate Research and Scholarly Projects (GRASP) Symposium,
                                                        Wichita State University, Wichita KS, May 4th, 2011.

Praveen, Tim and Savi presenting the research work on April 5th 2011.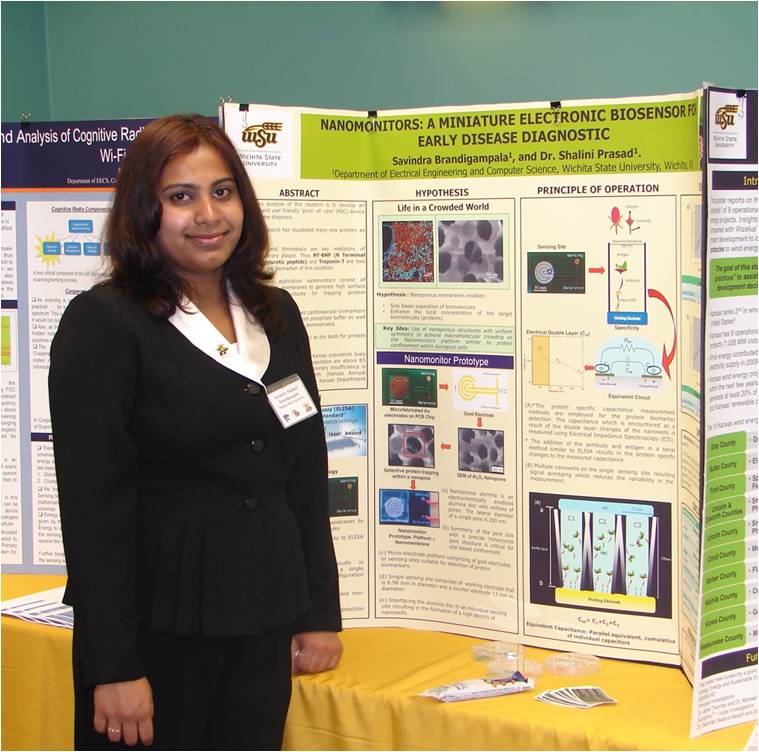 Savi presenting 'Nanomonitors: A Miniature Electronic Biosensor for Early Disease Diagnostic', Capitol Graduate Research Summit (CGRS), Topeka KS, February 17th, 2011.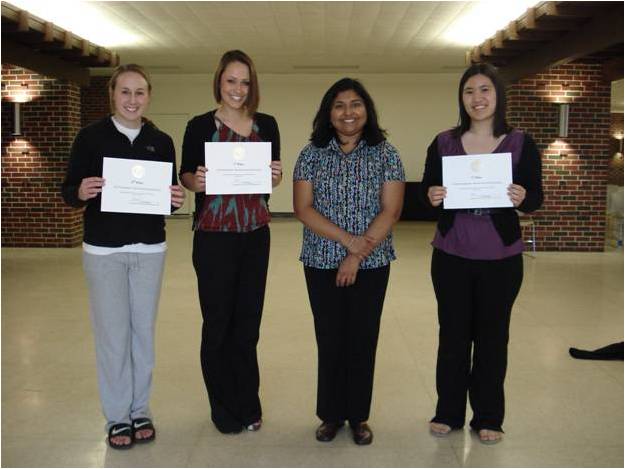 Mary Beth Kellerman (2nd place oral natural and applied sciences),Paige Feikert ( 1st place oral, natural and applied sciences) Shalini Prasad (Director: Biomedical Microdevices and Nanotechnology Lab)and PiePichetsurnthorn(first place poster, natural and appliedsciences)http://www.thesunflower.com/web/isite.dll?1302059164132.
          Dr. Shalini Prasad and team Biomedical Microdevices and Nanotechnology Laboratory,
                           "Celebrate Aging Research at Wichita State University" poster competition, 
                        Faculty Division,1st, place, December 2010, WSU Regional Institute on Aging.
        Society for Lab Automation and Screening, SLAS 2012 Travel Award Winners  
         Krishna Vattipalli:  Monitoring CSF Levels of Oligomeric Alpha-Synuclein and Beta-Amyloid
            as Biomarkers for Neurodegenerative Disease.
        Pavani Chennapragada:Nanochannel Immunoassay Sensor for Cardiac Protein Biomarker 
              Detection.
        Praveen Annam: Nanotechnology Enabled Platforms for Trace Detection of Pharmaceuticals.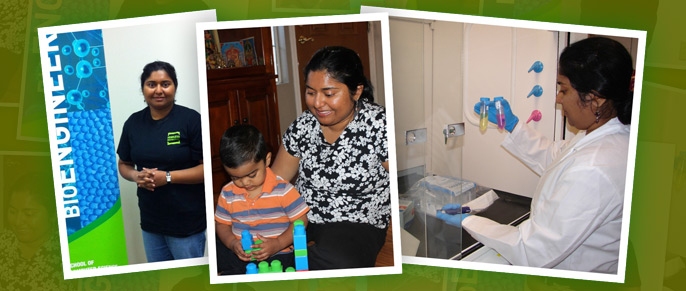 "When we are talking about new ideas or emerging technologies, as nanotechnology is, it is difficult because you have to teach multiple disciplines. You have to teach enough to create an umbrella and then a bridge to the point," Prasad explains. click here for more