Aim
Our research interests are multi disciplinary. Our key goal is to achieve device integration along multi length scales ranging from the nanoscale to the macro scale for designing multi-functional sensors and diagnostics tools.
Introduction
The research projects at Biomedical Microdevices and Nanotechnology Lab focuses on multi scale integration across organic and inorganic interfaces. Project goals focus on performing translational research where by answers to fundamental scientific questions will result in significant windfall in designing solutions in the domain of clinical diagnostics
Projects
Our research focus in this area is the design of ultra sensitive and highly specific label-free, molecular diagnostics platforms by utilizing the principles of nano confinement offered by nanomaterial.
Molecular Diagnostics
Project
Predictive Diagnosis of Neurodegenerative Diseases in collaboration with Arizona State University, Tempe, AZ
Patient sample profiling for Alzheimer's disease and Parkinson's disease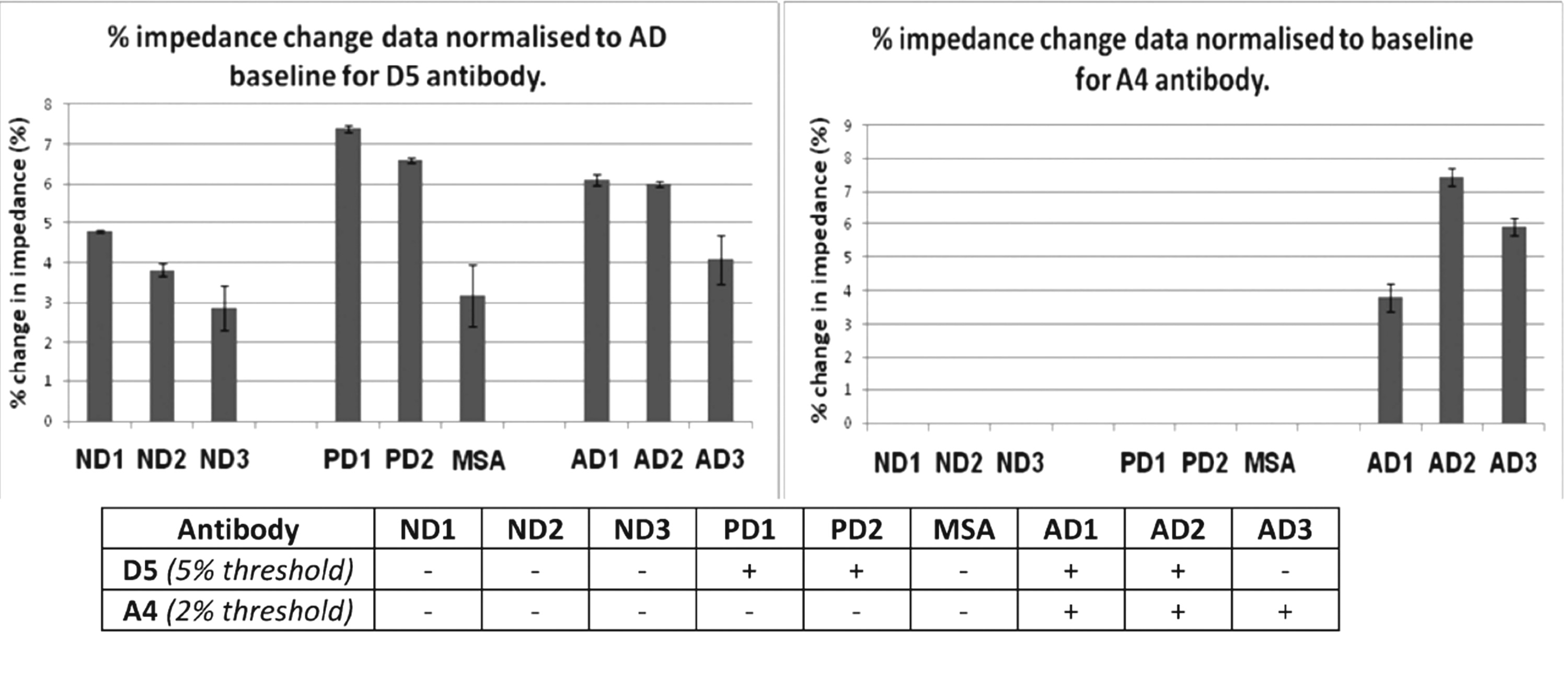 Project Summary
Protein misfolding and aggregation is a critically important feature in many devastating neurodegenerative diseases, therefore characterization of the cerebrospinal fluid and human serum concentration profiles of selected key forms and morphologies of proteins involved in these diseases, including beta-amyloid (A,β) and α-synuclein (α-syn), can be an effective diagnostic aay or -these diseases. The project goal is to design a diagnostics platform the enables rapid as well as selective diagnosis of the target protein morphologies from clinical samples.
Project
Perioperative Detection of Cardiovascular Diseases in collaboration with Oregon Nanomedicine Interdisciplinary Research Group, Portland OR
Prototype of "Nanomonitor" diagnostics platform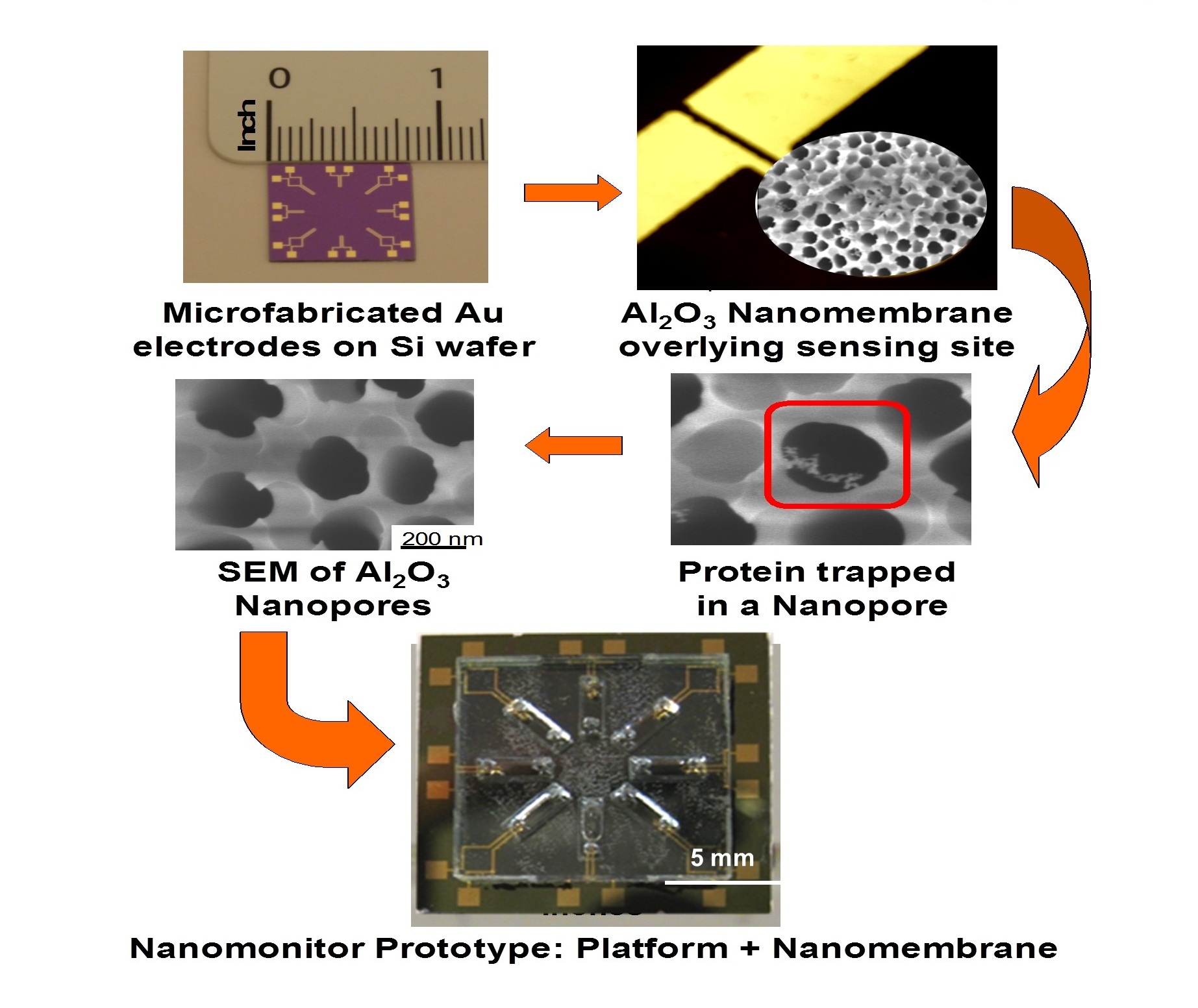 Project Summary
Design of nanotechnology enabled diagnostics tools that can achieve rapid, simultaneous detection of multiple protein biomarkers from patient samples which would change the management of patients undergoing surgery. Classification of patients at highest risk for myocardial infarction and other cardiac diseases and enhancing the clinical diagnostic capacity of point-of-care technologies
Project
Early detection of Breast and Lung Cancer in collaboration withUT Southwestern, Dallas, TX
Representation of molecular diagnostics assays on nano textured surfaces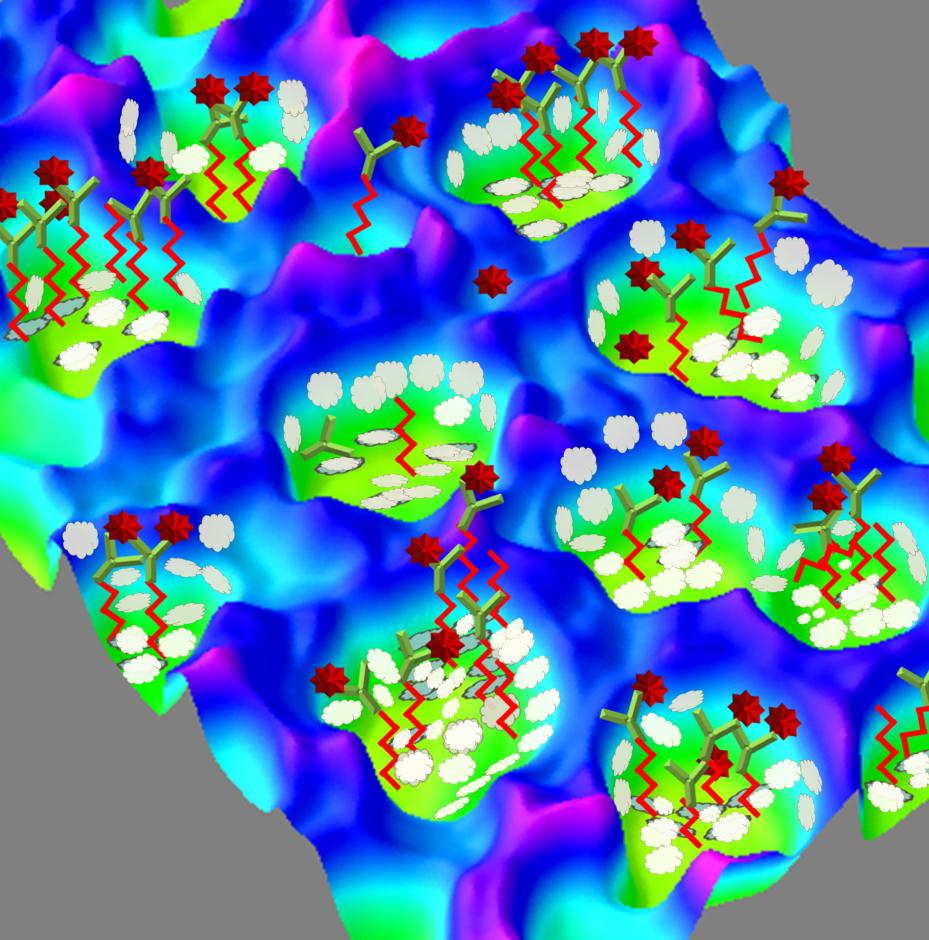 Project Summary
Cancer testing is one of the most important growth opportunities for the next three to five years in the diagnostics segment. The National Cancer Institute estimates that about ten million Americans have or have had some form of cancer. Overall costs of the disease are $126 billion annually.
There is a significant need to develop an accurate, cost-effective cancer diagnostics assays .The objective of this project is to design miniature diagnostics platforms towards generating and validating proteomic signatures from clinical samples. Our primary focus is on breast and lung cancer diagnostics for early disease detection.
Project
Design of hierarchical porous molecular diagnostics platforms
Biogenic silica based heireachial nano hybrid platform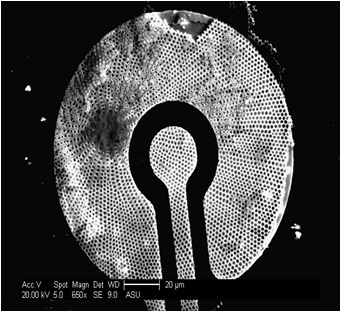 Project Summary
Naturally occurring biogenic nanoporous silica can be important component in developing biosensor platforms for rapid label-free electrochemical detection. Diatoms are eukaryotic, unicellular photosynthetic algae that are well known for the spectacular design of their silica based cell walls, and ubiquitous presence in nearly every aquatic habitat on earth. Diatoms produce diverse three-dimensional, regular silica structures (aka frustules) with pores from nanometer to micrometer dimensions. These biogenic silica nanostructures derived from diatoms possess several unique properties.
A porous hierarchical nanostructure that enhances diffusion of species through the highly ramified network of micro and nanopores which facilitates "molecular traffic control".
The ability to undergo a variety of surface modifications through well-established chemistries that allow with ease the tethering of biomolecule.
Flexibility of design through the availability of a variety of shapes, sizes, and symmetries, from more than a hundred of thousand species of diatoms. Our focus in this project is to engineer diatoms as templates and/or components in designing multi functional sensor systems.
Cellular Diagnostics
Of the critical issues in localizing and extracting cells, primarily cells with low level of occurrence as in the case of circulating tumor cells and stem cells has been maintaining cellular integrity after extraction for future genomic analysis. Our goal is to develop non-invasive cell separation and extraction techniques which are complementary to the high through put technologies such as cytometry.
Project
Low throughput and highly selective screening of cellular markers in collaboration with UT Southwestern, Dallas, TX & Oregon Health and Sciences University, Portland, OR
Monitoring cell physiological transients using hybrid devices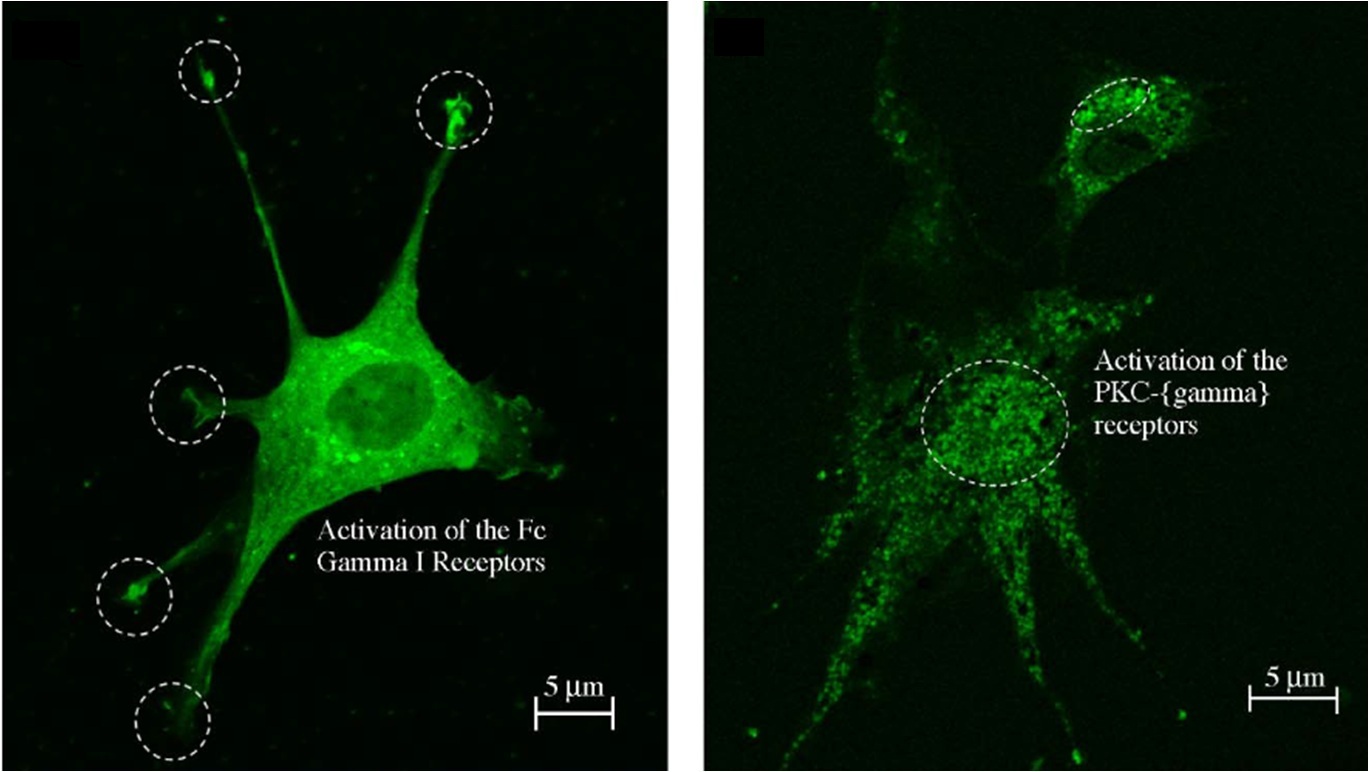 Project Summary
Design of cell screening assays for separating cells based on their dielectric properties. Application of a combinatorial electrokinetic principles to achieve separation and maintaining cellular integrity of white blood cells, circulating tumor cells and stem cells for cancer diagnosis and therapy.
Environmental Sensors
Environmental monitoring encompasses the trace detection of a host of environmental perturbants ranging from gas molecules, pathogens, to small molecules such as pharmaceuticals and pesticides.
Project
Anthrax detection in collaboration with Wichita State University, Wichita, KS
Detecting Anthrax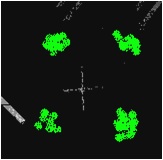 Project Summary
Anthrax bacterium produces a toxin which consists of the three proteins
The protective antigen (PA)
The lethal factor (LF) &
The oedema (OF) factor
.
These factors along with aa poly-D-glutamic acid capsule are the major factors imparting virulence in B. anthracis. The PA protein works by forming a heptamer which binds to the surface of a host cell and serves as a channel by which the oedema factor and the lethal factor enter the cell (Heptamer). Once in the cell, the PA protein is the common binding moiety of two toxins, lethal and oedema, which are also composed of the lethal factor and the edema factor proteins.
Hence the ability to detect ultra low concentrations of PA play an important role in managing anthrax detection and response strategies. Our project goalis determining the rapid and ultra low concentration detection of protective antigen from human samples.
Project
Trace small molecule monitoring in collaboration with Arizona State University
Trace small molecule sensors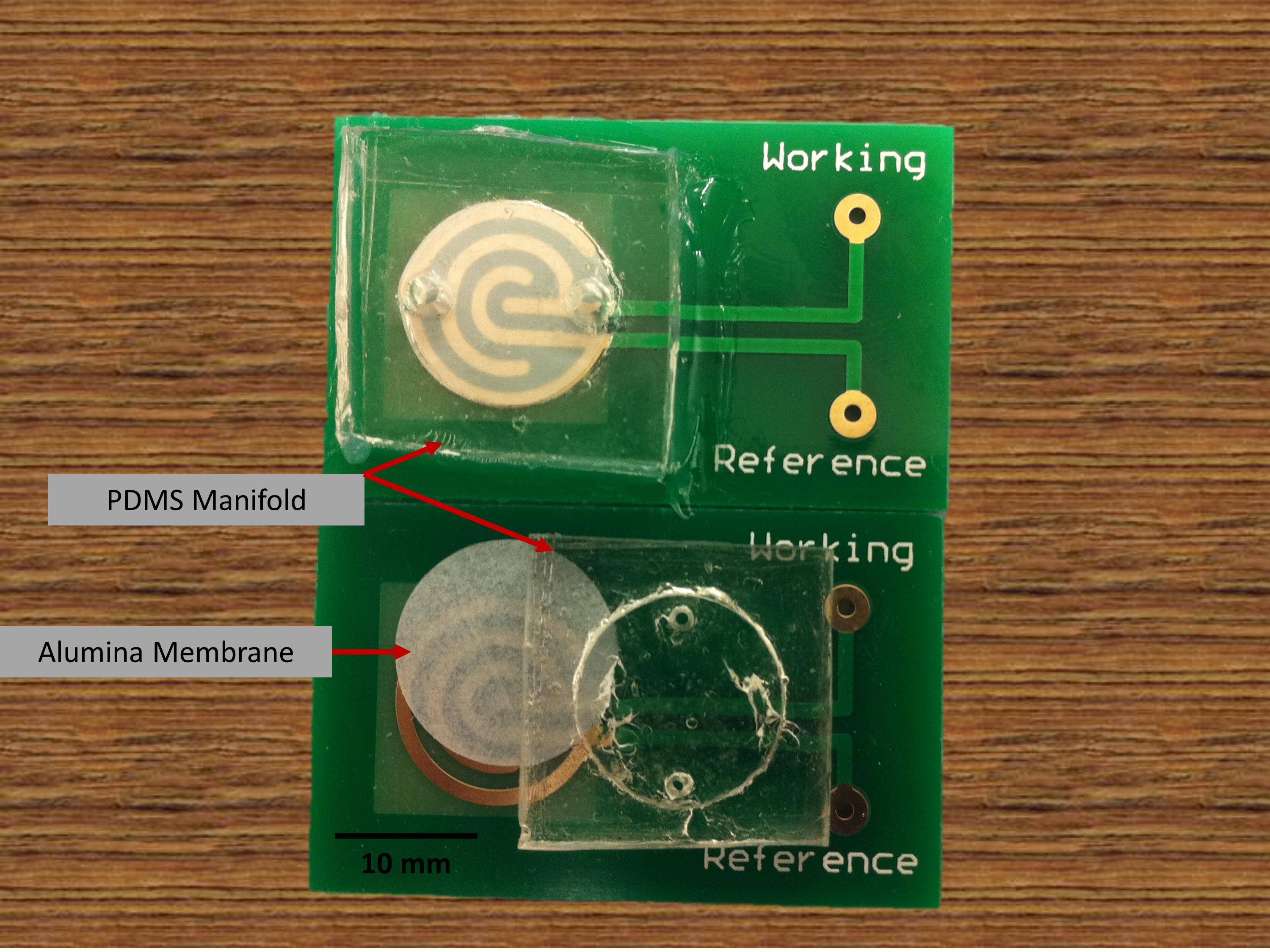 Project Summary
The ability to detect trace quantities of small molecules such as pharmaceuticals and pesticides as well as heavy metal ions in ground water sources, water runoff as well as from drinking water sources in a rapid, real-time and cost effective manner is critical in evaluating environmental water quality and in mitigating health impacts. Our project goal is the design of sensor platforms for rapid and continuous evaluation of water samples both actively as well as remotely
Project
Trace gas monitoring in collaboration with Pacific Northwest National Laboratory
Trace gas monitors

Project Summary
The ability to rapidly monitor reactive gas species at room as well as high temperatures with the ability to discriminate between multiple gas molecules plays an important role in designing green and sustainable technologies. Our project goal is the design of sensors using green manufacturing principles that enable rapid monitoring of trace gas species.