Dr. Shalini Prasad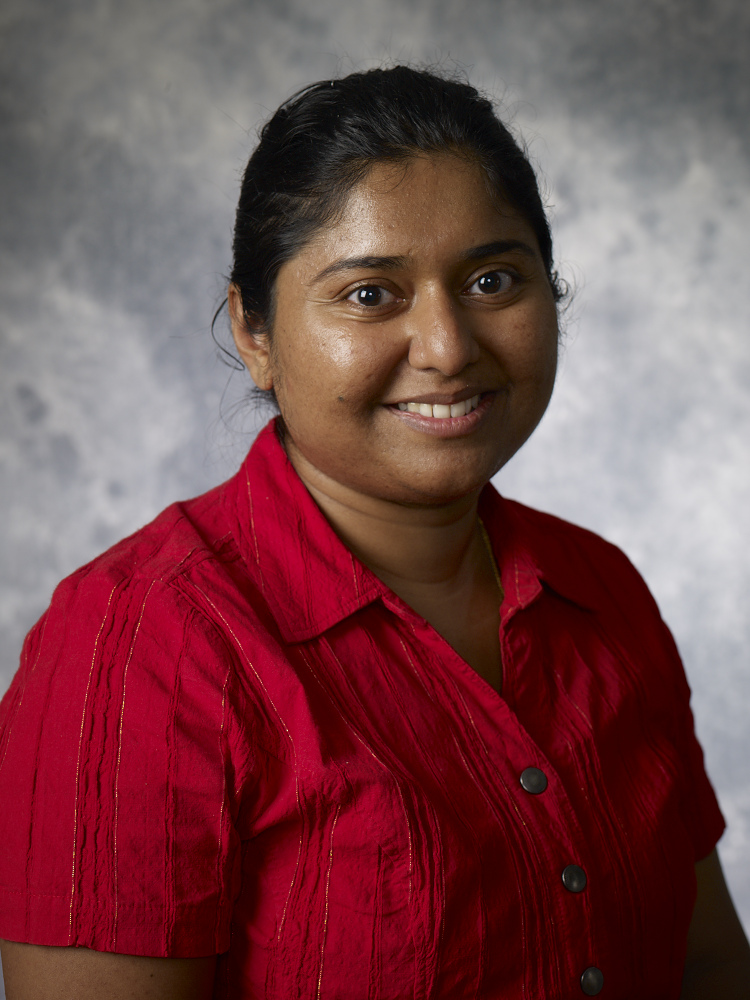 Biography
Shalini Prasad received her B. E. degree from the University of Madras in India, in Electronics and Communication Engineering in 2004. She obtained her PhD degree in electrical engineering in 2004 from the University of California, Riverside. Her multidisciplinary research work "Development, application and characterization of a single cell based sensor", won her the graduate student research award in 2004.
From 2005 to 2008 she worked as an assistant professor in the Department of Electrical and Computer Engineering at Portland State University and an adjunct assistant professor in the Department of Biomedical Engineering at Oregon Health Sciences University.
From 2008-2010 she worked as a research assistant professor and a content expert in the area of organic/inorganic interfaces for the Arizona State University, National Nanotechnology Infrastructure Network Node and the Center for Solid State Electronics Research. From 2010-2011 she worked Wichita State University as an associate professor in the Department of Electrical Engineering and Computer Science and was appointed as the Bomhoff Distinguished Professor in Bioengineering.
She is currently Cecil and Ida Green Distinguished Professor and Associate Professor in the Bioengineering Department at University of Texas, Dallas, she also holds an adjunct appointment as Professor in the Department of Physics at Portland State University.
Dr. Prasad is the Director of the Biomedical Microdevices and Nanotechnology Lab which has supported over 15 graduate researchers and over 20 undergraduate researchers over the last 7 years. Dr. Prasad's research interests are multi-disciplinary. They include the engineering of multi-functional nanomaterials for designing portable, "point-of-care" devices and platforms for cellular and molecular diagnostics. Her current research interests focus on addressing public health challenges of rapid and cost-effective diagnostics that has applicability in the diagnosis of various diseases such as cancer, neurodegenerative diseases, and cardiovascular diseases.
Dr. Prasad's research laboratory has been actively participating in developing translational technologies for affordable molecular diagnostics platforms. Her research work has been supported by a number of federal and state agencies as well as corporate entities. She has over 30 peer reviewed journal publications. Her work has also been reported and covered in popular press. She is the recipient of a number of awards in the area of nano-biotechnology.
Dr. Krishna Vattipalli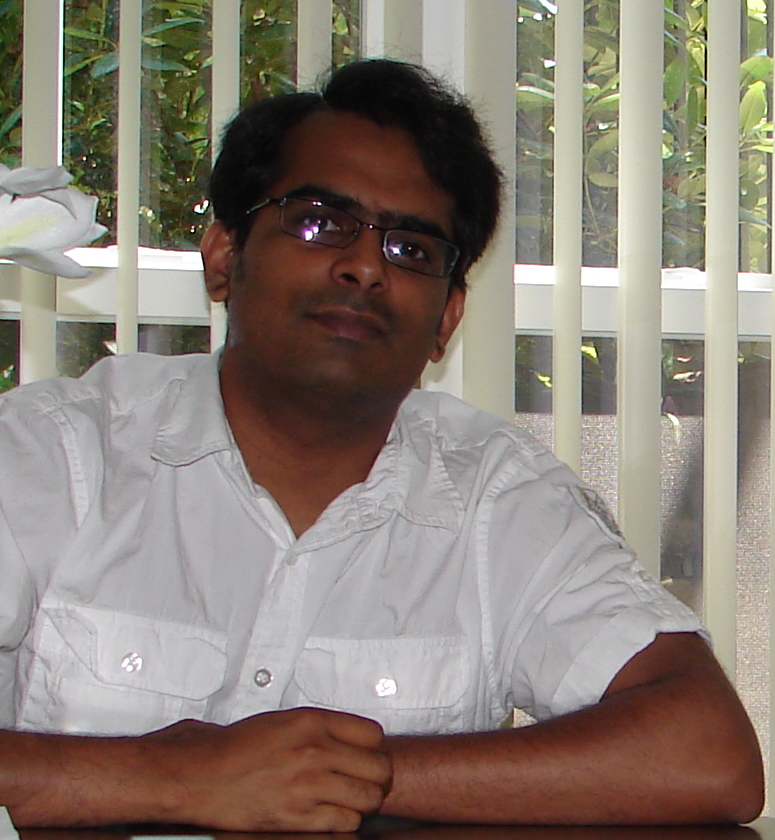 Biography
Krishna Vattipalli did his Bachelors and Masters in Sciences (Major: Electronics) from Andhra University. He completed his MS in Electrical Engineering followed by Ph. D. in Electrical Engineering from Portland State University, Portland, OR in June 2009. His major area of research was in creating a versatile substrate for localized electromagnetic field enhancements, thus giving the ability to reduce the limit of detection further lower.
He joined Dr. Marc Porter's group at the University of Utah, Salt Lake City, UT as Post-Doctoral Research Associate and conducted experiments on the Giant Magneto Resistance based sensing mechanisms. After one year of research, he moved to Wichita State University, Wichita, KS for work on biosensors using electro-chemical approaches under the guidance of Dr. Shalini Prasad. Their work was involved in early-disease detection using a rapid, ultra-sensitive, nanoporous/nanochannel biosensor-in other words, "Lab-on-a-chip".
He is currently working at University of Texas at Dallas. He is actively participating in a number of collaborative projects with University of Texas-South Western School of Medicine, Arizona State University, Oregon Health and Sciences University, University of Bridgeport at Connecticut in the domains of cellular and molecular diagnostics.
He is also involved in mentoring and training graduate at the Master's and Doctoral Level and undergraduate students both at Wichita State University and at UT Dallas.
Write to Krishna
Pavani Chennapragada
Pavani is a PhD student working under Dr.Prasad in the area of development of Nanochannel Immunoassay sensor for detection of protein biomarkers. She previously worked at Micron Technology as a Process engineer. At Micron she worked in the defect analysis team, sourcing and identifying die killer defects, and increasing the overall yield.She has a Master's degree in chemical engineering from university of south florida. Her master's thesis focused on the development of nanomaterial for sensing layer, on a surface acoustic wave sensor to detect ppm levels of hydrogen.Her current research interests include development of immunoassay biosensors and point of care testing.
Erik Myrah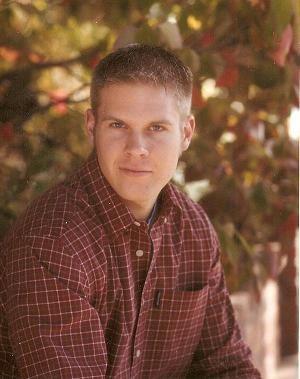 Erik Myrah is currently a double master's student at the University of Texas of Dallas. He hopes to earn his MS in Biomedical Engineering and his MS in Applied Cognition and Neuroscience within the next 2-3 years, after which he would like to attend a PhD program which merges his two passions: engineering and neuroscience. Erik graduated with a dual degree (BS in Neuroscience and BA in Psychology) from UTD in the Spring of 2011, and though he enjoys school- and lab-work, he also enjoys spending time with his friends and family, working on his car, reading a good novel, or just simply relaxing.
Kelly Flanagan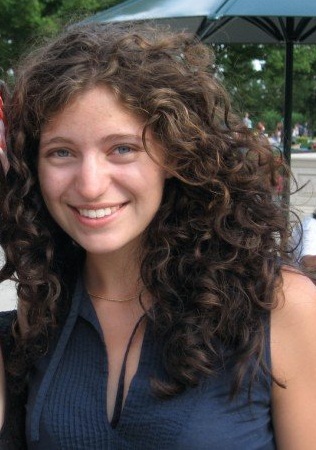 Kelly graduated from Northwestern University in 2007 with a major in Sociology and a minor in Cognitive Science.Kelly began working with Dr. Prasad's lab in the fall of 2011 and has been graciously accepted as a beginner researcher anxious to 'get her hands dirty'. Kelly has been conducting a cross-reactivity experiment to verify the accuracy of the device created by Dr. Prasad and her team, and will soon begin working with strains of a bio-marker for breast cancer to test the applicability of the device for detecting these molecules as well.
List of Laboratory Alumni
Post-Doctoral Researcher
Dr. Manish Bothara ( 2007-2009)
Graduate Researchers Portland State University
Sunil Kumar Penna (2006)
Sudhaprasanna Kumar Padigi (2006)
Sandeep Devabhaktuni (2006)
Ravikiran K. Reddy (2007)
Vindhya Kunduru (2008)
Shilpi Gupta (2008)
Divakara Meka (2008)
Vinu L. Venkatraman (2008)
Yamini Yadav (2008)
Arizona State University
Rahul Sanghavi (2010)
Gaurav Chatterjee (2010)
Srivatsa Aithal (2010)
Wichita State University
Savindra Brandigampala (2011)
Timothy Mertz (2011)
Venkata Praveen Annam (2011)
Priyanka Kolli (2011)
Undergraduate Researchers
Eric Casler (2008)
Suguen Chae (2008)
Claire Mcgraw (2011)
Paige Feikert (2011)
Mary Beth Kellerman (2011)
Rana Zayed (2011)
Pie Pichetsurnthorn (2011)
Michael Oum (2011)
Adrian Love (2011)