The differentiating factor of this laboratory is its interdisciplinary team. Faculty, students and external collaborators from various disciplines of engineering, science and medicine work together in creating devices and systems that enhance the quality of life.
DIRECTORS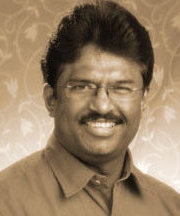 Lakshman S. Tamil, Ph.D.
Professor in Electrical Engineering
University of Texas at Dallas

Dr. Laksham Tamil's current research focuses on quality of life technology. He works collaboratively with an interdisciplinary team of engineers, computer scientists, statisticians, physicians and nurses at UT Dallas. Quality of Life Technology Laboratory. The team's projects explore developments including a telemedicine platform, a smart bed designed to prevent bedsores, a home-based sleep-monitoring system and a cognitive support system for healthcare workers. Over the course of his career, Tamil has contributed to more than 100 research publications, 19 patents and directed 12 doctoral dissertations. He was the founder and CEO of Yotta Networks, Inc., a startup that designed, developed and marketed multi-terabit hybrid optical switches. He has also directed research on advanced optical networks at Alcatel Lucent?s Corporate Research Center. Tamil has also been an optical and wireless communication consultant to the U.S. Naval Research Laboratory, Raytheon and Spike Technologies.
Dr. Tamil is a Fellow of the Optical Society of America and an elected member of the URSI Commission B & D.
He is the director of the Quality of Life Technology Labs.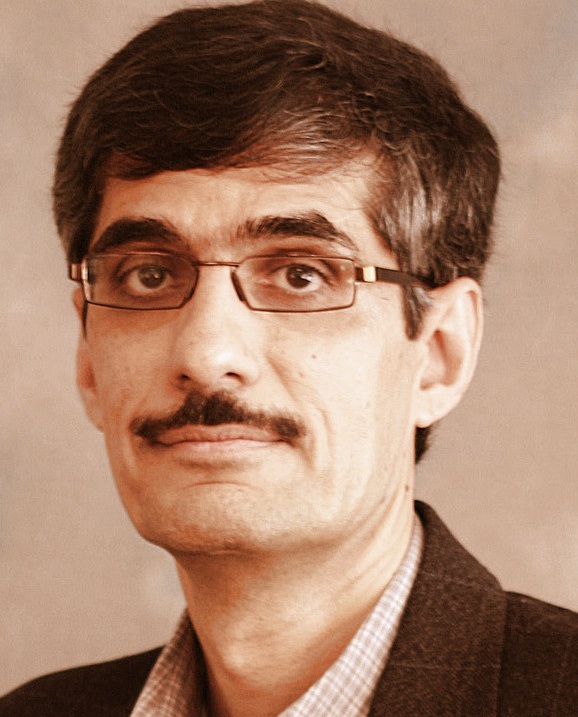 Mehrdad Nourani, Ph.D.
Professor in Electrical Engineering and EE Associate Department Head
University of Texas at Dallas

Dr. Mehrdad Nourani is a member of UTD's Center for Integrated Circuits and Systems. He was previously, part of the Electrical Eengineering and Computer Science faculty at Case Western Reserve University. He received the Texas Telecommunications Consortium Award in 1999, the Clark Foundation Research Initiation Grant in 2001 and a National Science Foundation Career Award in 2002. His research interests include design for testability, system-on-chip testing, signal integrity modeling and test, high-level synthesis, packet processing architecture and low-power design methodologies. He is a member of the IEEE Computer Society and the Association for Computing Machinery. He received his Ph.D. in Computer Engineering from Case Western Reserve University, Cleveland, Ohio in 1993.
Dr. Nourani is a co-director of the Quality of Life Technology Labs.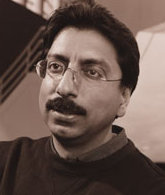 Gopal Gupta, Ph.D.
Professor of Computer Science and CS Department Head
University of Texas at Dallas

Dr. Gopal Gupta is director of UTD's Applied Logic, Programming Languages and Systems Laboratory. He has authored more than 100 research papers regarding programming languages, parallel processing, logic programming and assistive technologies, and he has received more than $8 million in research grants from the National Science Foundation, the Environmental Protection Agency, the National Research Council and other funding sources. He has produced several research software systems, he is a member of the editorial board of the journal, 'Theory and Practice of Logic Programming', and he is the current President of the Association for Logic Programming and a member of the Executive Board of the European Association on Programming Languages and Systems.
Dr. Gupta is a co-director of the Quality of Life Technology Labs.

FACULTY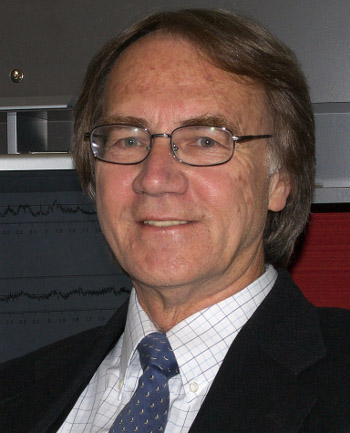 Larry P. Ammann, Ph.D.
Professor of Statistics
University of Texas at Dallas

Larry Ammann received his BA in Physics, M.S. and Ph.D. in Statistics from the Florida State University and then joined the faculty at the University of Texas at Dallas as Assistant Professor of Mathematical Sciences. He has served as Associate Dean of Natural Sciences and Mathematics and Interim Chairman of the Department of Mathematical Sciences at UTD. Currently he is Professor of Statistics and Associate Chairman of Mathematical Sciences. His research interests are in the field of statistical learning for hyper-dimensional data with applications to NMR Spectroscopy, proteomics, and genomics. His research has been supported by NSF, EPA, U.S. Army Corps of Engineers, and NCI. His publications have appeared in professional journals that include the Annals of Probability, Journal of the American Statistical Association, IEEE Transactions on Signal Processing, Journal of Chemometrics, and the Journal of Metabolomics. He is married with two children and his hobbies include traveling to experience and photograph our natural world.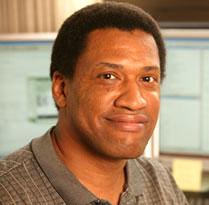 Alan Bowling, Ph.D.
Assistant Professor
Department of Mechanical and Aerospace Engineering
University of Texas at Arlington, Arlington, Texas.

Dr. Alan Bowling is from Austin, Texas and obtained his Bachelor's degree in Aerospace engineering from the University of Texas at Austin in 1988. After graduating he worked for McDonnell Douglas Space Systems Company in Houston, Texas for two years before going to graduate school at Stanford University and obtaining a Masters degree as well as a Ph. D. in Mechanical engineering in 1998. After graduation he pursued entrepenuerial activities in California for about three years. He joined the faculty at the University of Notre Dame in 2001 and moved to The University of Texas at Arlington in 2008. Prof. Bowling's interests lie in the areas of multibody dynamics, design, and control with a focus in robotic legged locomotion, as well as biomechanics at different length scales.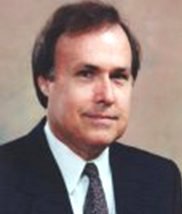 Donald A. Hicks, Ph.D.
Professor of Political Economy and Public Policy
University of Texas at Dallas

Dr. Donald Hicks is currently a professor of Political Economy and Public Policy at The University of Texas at Dallas. He joined the faculty in 1975. He also serves as Special Assistant to University President David E. Daniel. His research and consulting activities have been focused on technology innovation and processes of emerging technologies and industries. Current research includes studies on prospects for anticipating demand for ultra-precision nano-scale production, innovative materials and toolsets; the role of venture capital investment in regional/industrial transformation; value creation dynamics in bioscience commercialization; the role of information and communication technologies (ICT) in health care service transformation; and time-to-market competitive pressures on product innovation and industry change. His expertise also includes Healthcare Economics and Healthcare Entrepreneurship.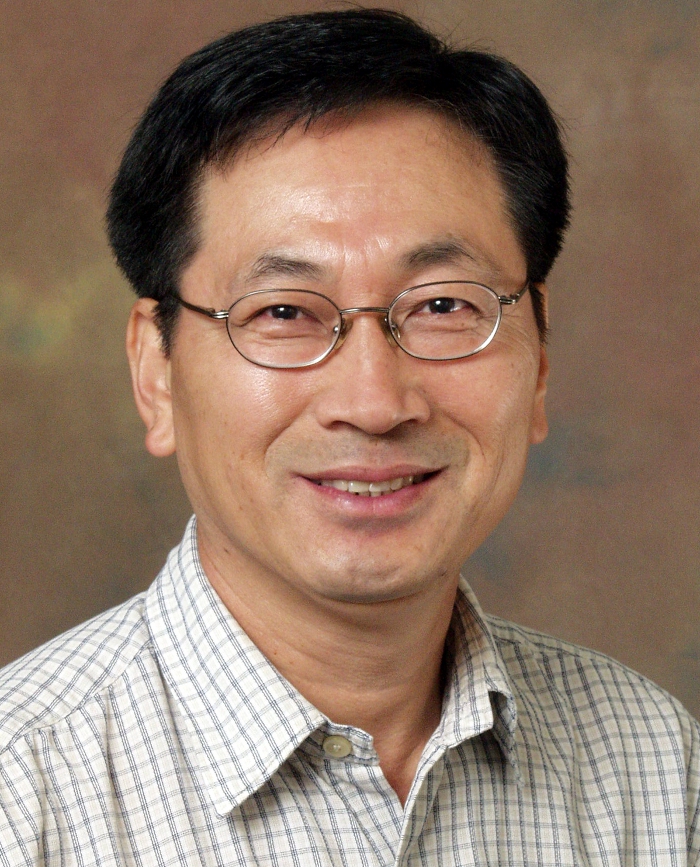 Gil S. Lee, Ph.D.
Professor in Electrical Engineering
University of Texas at Dallas

Dr. Gil Lee obtained his PhD in Electrical Engineering at North Carolina State University, Raleigh, NC, in 1987 for his work on Electrical Properties and Materials growth of Strained Layer Heterostructures. He is currently, Professor in electrical engineering at the University of Texas at Dallas. Previously he was, Assistant Professor in the Lousiana State University. He was also a consultant for Optek Technologies and Naval Research Laboratory. Dr. Lee?s research interests include biosensors and device fabrication, material growth and their application to bio-sensors and lithium ion batteries.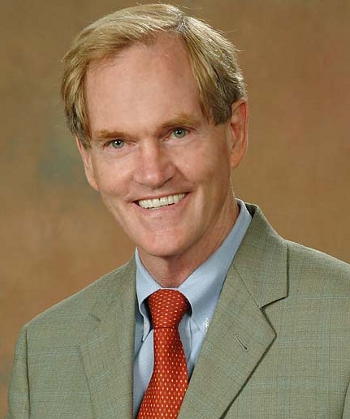 John F. McCracken, Ph.D.
Clinical Professor of Healthcare Management
School of Management, University of Texas at Dallas

Dr. John McCracken is clinical professor of healthcare management at the University of Texas at Dallas and founding director of the Alliance for Medical Management Education, a strategic partnership between the University of Texas at Dallas School of Management and the University of Texas Southwestern Medical Center at Dallas. Dr. McCracken has served on the boards of directors of a major hospital system, a large physician group practice and Texas, largest preferred provider organization (PPO). He holds a BA in economics from Southern Methodist University, an MSc in economics from the London School of Economics and a PhD in finance from the Wharton School of the University of Pennsylvania. He is a recipient of the School of Management?s Distinguished Teaching Award and the Executive MBA program's Most Outstanding Professor Award. His expertise includes Healthcare Management and Economics.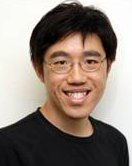 Vincent Ng, Ph.D.
Assistant Professor of Computer Science
University of Texas at Dallas

Dr. Vincent Ng is an Assistant Professor in the Computer Science Department, joining UT Dallas after he completed his Ph.D. at Cornell University. He is the director of the Center for Machine Learning and Language Processing, one of the six centers of the Human Language Technology Research Institute at UT Dallas. His primary research is in the area of machine learning of natural language, where his goal is to develop and apply machine learning techniques to the construction of robust and portable natural language processing (NLP) systems. While he is best known in the NLP community as an expert on information extraction and coreference resolution, his research has spanned a wide range of topics in NLP, ranging from low-level tasks such as morphology and part-of-speech tagging to high-level NLP applications such as text classification and automated essay grading.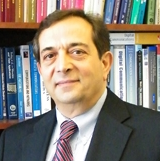 Issa Panahi, Ph.D.
Associate Professor in Electrical Engineering
University of Texas at Dallas

Issa M. S. Panahi received his Ph.D. degree in electrical engineering from the University of Colorado at Boulder in 1988. He joined the faculty of the University of Texas at Dallas (UTD), Richardson, Texas, after working in industry for 15 years. Dr. Panahi is an Associate Professor in the Department of Electrical Engineering at UTD. He is Director of the Statistical Signal Processing and Acoustic Research Laboratories at UTD.
His research areas include signal processing, source separation, signal estimation, system identification, noise cancellation, speech enhancement, audio/acoustics, and embedded DSP systems. Dr. Panahi was Chief Technology Officer, DSP Chief Architect, Advance Systems Development Manager, Worldwide Applications Manager, Senior Member of The Technical Staff in the embedded DSP systems business unit at Texas Instruments, Inc., Houston, TX (1991- 2000). He was an Application Manager with the Wireless/OMAP Group, Texas Instruments in Dallas before joining UTD in 2001. He was a Research Scientist at Bellaire Research Center, Shell Oil Development Co., Houston (1988-1991), and a senior engineer at Storage Tech Inc. (now a division of SunMicro Systems) in Colorado (1985-1988). He holds one US patent. He is author/coauthor of several Texas Instruments books, and has published over 70 conference, journal, and technical papers. Dr. Panahi co-founded the IEEE-Dallas Chapter of Engineering in Medicine and Biology Society (EMBS) in 2006. He has been Vice-Chair of the IEEE Dallas Chapters of the EMBS and Signal Processing (SP) Societies since 2004. He is recipient of the 2005 and 2010, Outstanding Service Award from the IEEE Section. He is a senior member of IEEE. Dr. Panahi was a member of organizing committee and Chair of the Plenary Sessions at IEEE ICASSP-2010.

MEDICAL PROFESSIONALS

Dr. Subhash Banerjee, M.D., F.A.C.C.
Adjunct Professor in Electrical Engineering, University of Texas at Dallas
Associate Professor of Internal Medicine, UT Southwestern Medical Center
Director of Catheterization Laboratory, Veteran Affairs Hospital, Dallas, TX

Dr. Subhash Banerjee is an interventional cardiologist, translational researcher and an academic faculty at the University of Texas Southwestern Medical Center. Dr. Banerjee has been highly successful in creating a well structured cardiovascular research program that focuses on vascular healing in patients with coronary artery disease and coronary stents, role of antithrombotic medications and optimal management of patients with acute coronary syndromes. He also has research interests in advanced techniques for cardiac, cerebral, and peripheral intervention. He has published numerous articles in scientific journals and has presented major research findings at the annual meetings. He has been a visiting lecturer at a number of national and international institutions. Dr. Subhash Banerjee is a leader in the field of developing web-based remote learning, and has created many unique platforms for transmission of complex endovascular procedures over the internet.

Deborah Behan, Ph.D.
Clinical Assistant Professor
College of Nursing
University of Texas at Arlington, Arlington, Texas.

Dr. Deborah Buckley Behan is an Assistant Clinical Professor in the School of Nursing at The University of Texas at Arlington. She received her Associate Degree from the University of Arkansas, Baccalaureate degree from Southwest Missouri State University, Masters in Science from The University of Oklahoma, and PhD from Texas Woman's University. Deborah's career over the last 25 years involves caring for surgical open-heart patients, medical-surgical patients, and community health endeavors. She teaches Nursing Research in the Undergraduate (RN-BSN BSN and Academic Partnerships) programs, and graduate program at The University of Texas at Arlington. In addition, Deborah is the Nurse Researcher at Texas Health H-E-B hospital in Bedford. She has been invited to speak at international conferences as well as locally. Deborah is also faculty for the TCU EBP Fellowship. Her research interests involve nurses work environment.


Dr. P. Becker M.D.
Chief Quality Officer
Texas Health Presbyterian Hospital, Plano, Texas.

Dr. Becker is president and founding partner of Sleep Medicine Associates of Texas, P.A. Since 1987, he has served as Medical Director for the Sleep Medicine Institute at Texas Health Presbyterian Hospital of Dallas and is a Clinical Professor in the Department of Psychiatry at the University of Texas Southwestern Medical Center at Dallas. His primary specialty is in psychophysiologic functioning as it relates to sleep disorders and research, having a special interest in restless legs syndrome.
Dr. Becker has over twenty years experience in lecturing and teaching sleep disorders medicine at universities and facilities across the country. He has published over 60 articles, chapters and abstracts on a variety of sleep disorders. He has served as Treasurer for the American Board of Sleep Medicine, as a Medical Advisor to the Restless Legs Syndrome Foundation, and as the former Chair of the Health Policy Committee for the American Academy of Sleep Medicine. Other professional memberships include the Sleep Research Society, Society for the Biological Rhythm and Light Therapy, American Psychiatric Association and the Southern Sleep Society, where he served as president.


Dr. Matthew Pompeo, M.D.
Thoracic and General Surgery
Presbyterian Hospital Wound Clinic, Dallas, Texas.

Dr. Matthew Pompeo is a Certified Wound Specialist who is a board certified General surgeon. Dr. Pompeo did residency in General and Cardiothoracic surgery at UTSW (Parkland). He has practiced since 1995 in the Dallas area, and is currently Medical Director for the THR Dallas Wound Program, as well as for several other Dallas facilities. Dr. Pompeo's interests include pelvic osteomyelits, limb salvage, and systems interactions to provide the highest quality wound care. Dr. Pompeo performs most of the necessary surgery related to wound care and is able to direct his patients wound care in both the inpatient and outpatient settings.

TECHNICAL ADVISORS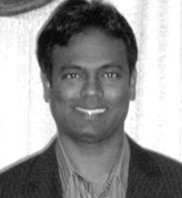 Sateesh Addepalli
Director, Advanced Research and Innovation group
Cisco Systems Inc.

Sateesh is a world-class business and technology leader in wide areas of public as well as private sector verticals. With his vision, breadth of knowledge, expertise, intuition, initiative, passion, creativity and business acumen, he brought to Cisco a visionary and yet practical approach to innovation that will prove precious as Cisco transforms itself and finds its way to new products and new markets. He has been leading and driving wide range of research, innovation and business initiatives in various areas including Wireless and Mobile, Security, Smart Connected Vehicles, Smart Connected Health, Intelligent Transportation, Sensor Networks, Managing Big Data and In-Memory Data Management, Edge & Pervasive Computing, M2M, Internet-of-Things, Smart Communities and Cities, Planetary Skin, Human Networks, Human Machine Interface and more. Prior to joining Cisco, Sateesh developed a strong and unique background, as a visionary, researcher, entrepreneur, seasoned executive, venture capitalist and international tech-biz strategy consultant. He founded as well as part of multiple venture backed high-tech start-ups in the area of Optical, Wireless, Mobile, Semiconductor and SoCs, Networking Systems, Software, Multimedia and Advertising, respectively.






STUDENTS
Doctoral Students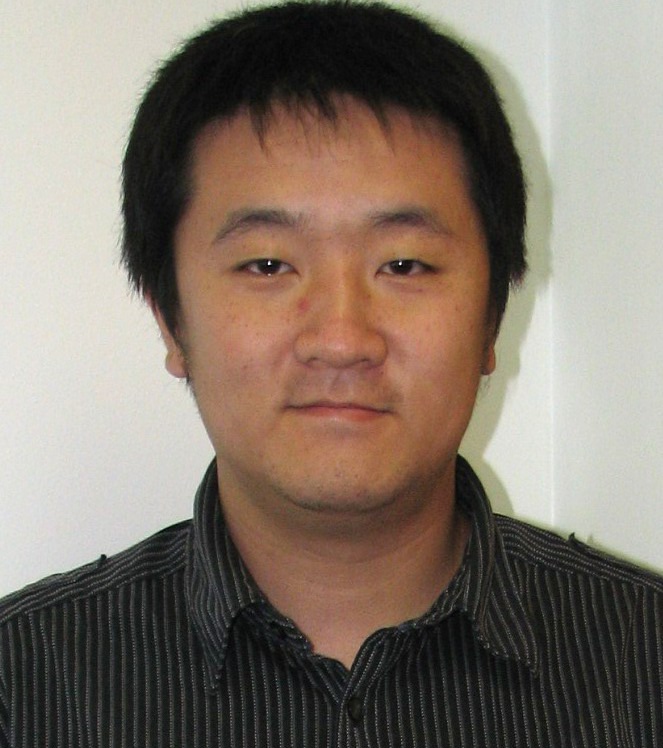 Cheng Shi
Area of Research: Protocols for Body Area Network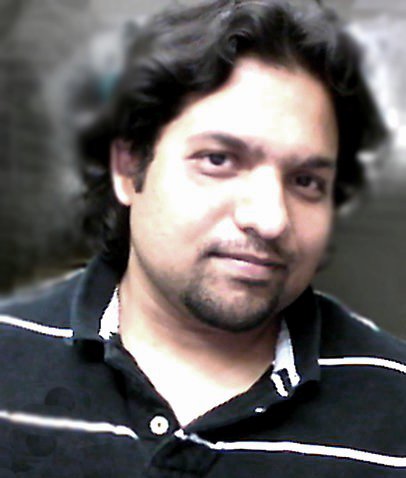 Savio Monteiro
Areas of Research: Cognitive Systems, Telemedicine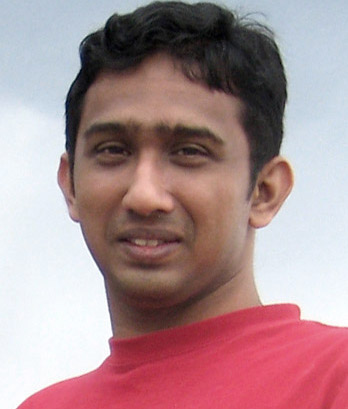 Anand Narayanaswamy
Area of Research: Design of Circuits and Systems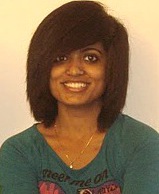 Jennifer D'souza
Area of Research: Cognitive Systems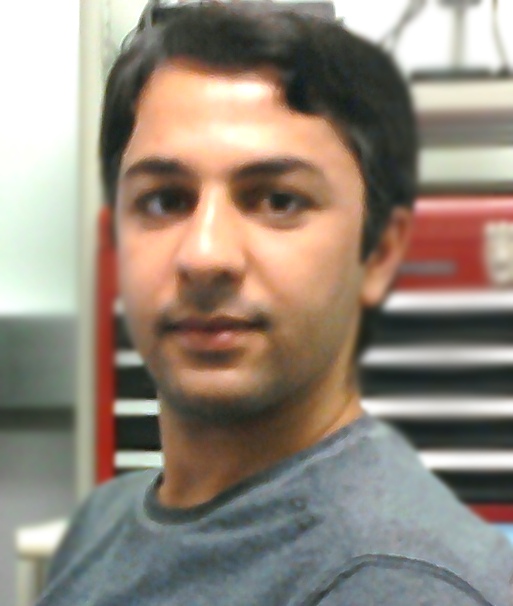 Rasoul Yousefi
Area of Research: Smart Bed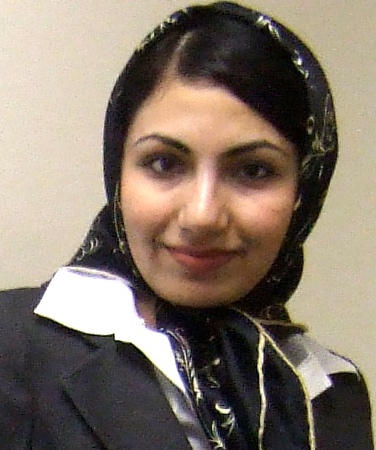 Sarah Ostadabbas
Area of Research: Smart Bed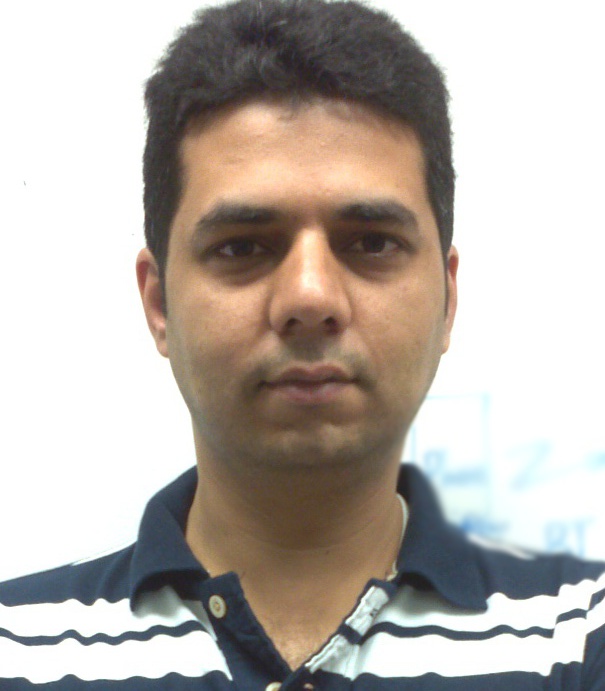 Adnan Saeed
Area of Research: Hardware and Firmware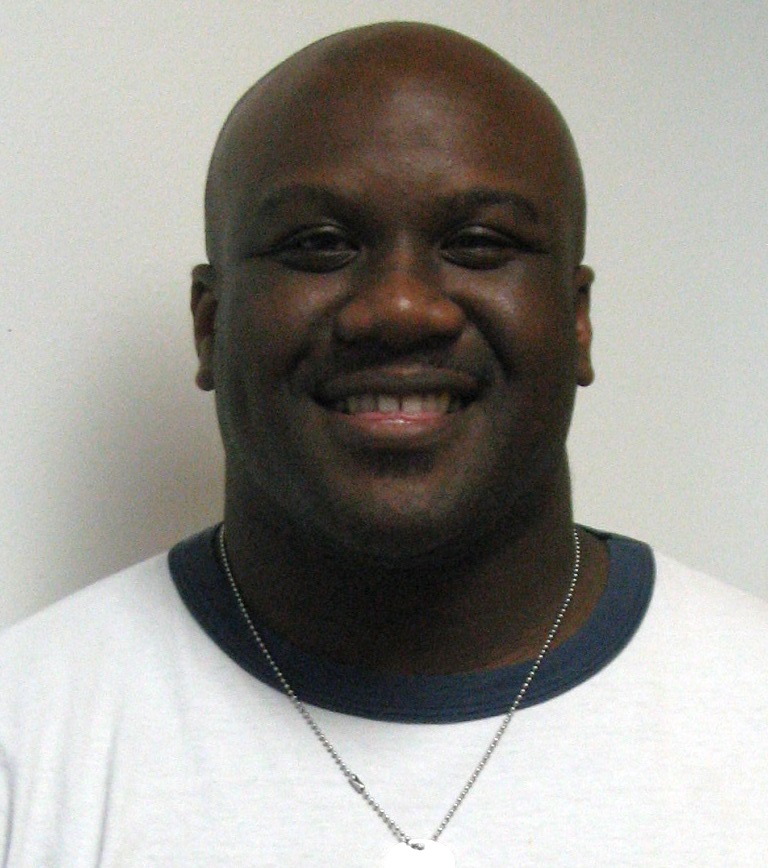 John W. Thomas
Area of Research: Element & Network Management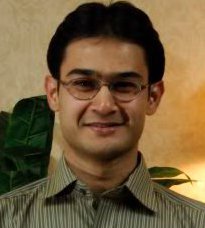 Syed Abdullah
Area of Research: QoS (Quality of Service), Privacy & Security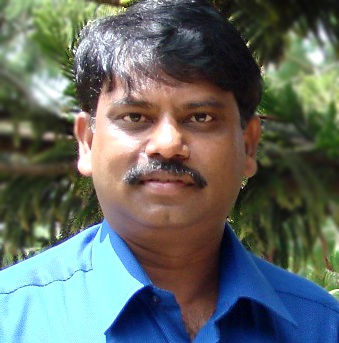 Raj Devasigamani
Area of Research: Business Modeling & Healthcare Entrepreneurship





Master's Students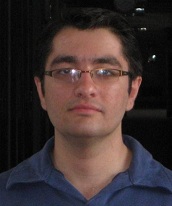 Masoud Farshbaf
Area of Research: Hardware/Software Interfaces for Smart Bed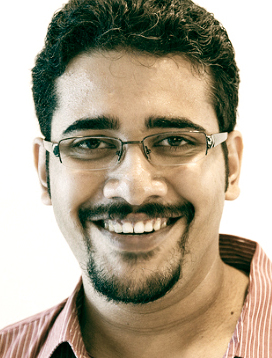 Ashwin Joshi
Area of Research: Marketing Communications & UI Design









Undergraduate Students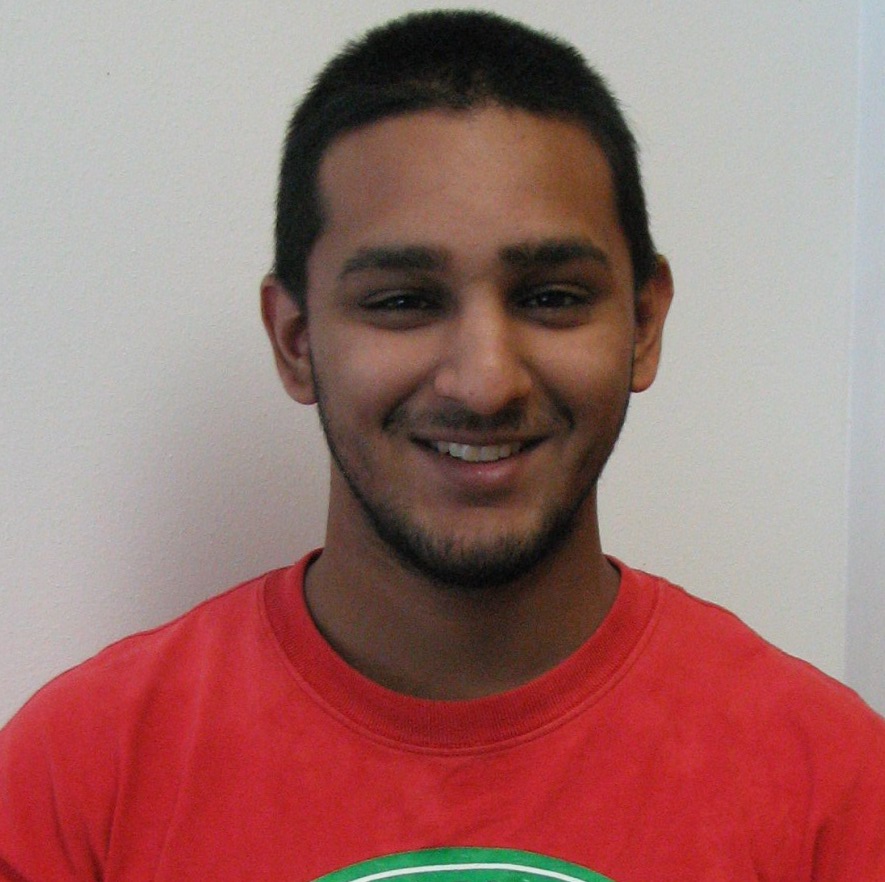 Pavan Dave
Area of Research: Software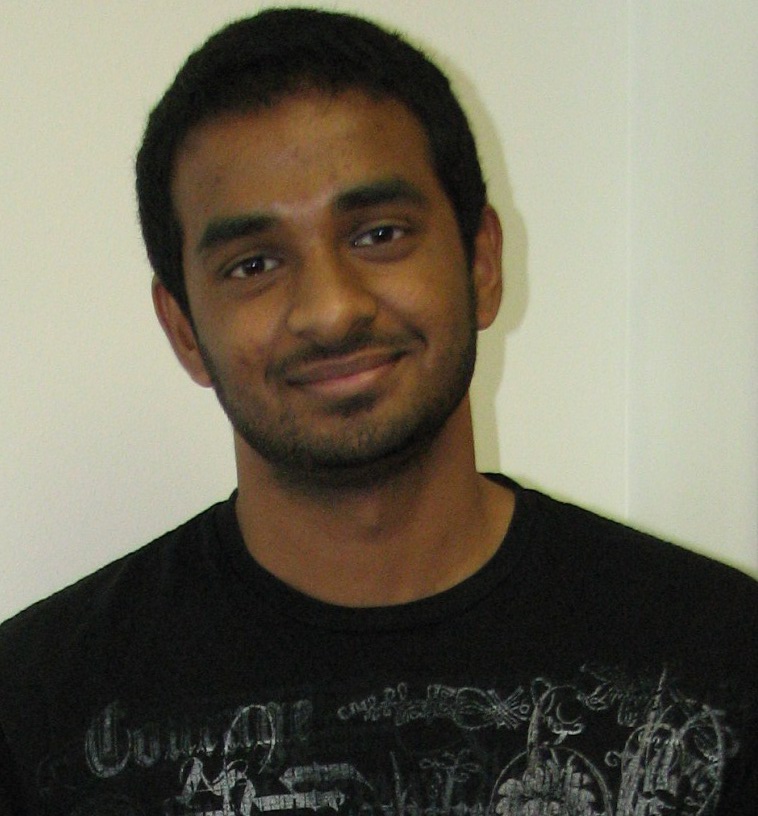 Uday Nandam
Area of Research: Mobile Software






ALUMNI

Stanley Jointer II, Ph.D (2011)
Dissertation: Lattices of Expert Systems and their Applications in the Telehealth Domain.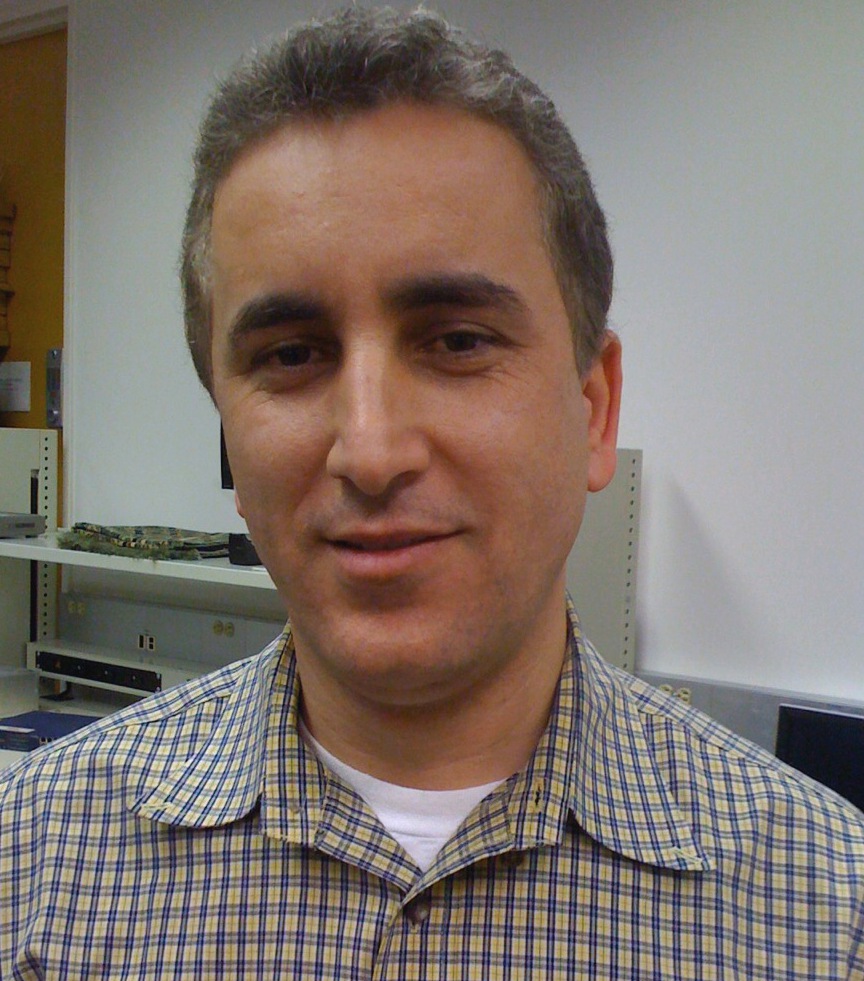 Majdi Bsoul, Ph.D. (2010)
Dissertation: Real-time automatic assessment of obstructive sleep apnea and sleep quality:
Using the Electrocardiogram and Support Vector Machines
Currently With: Alcatel-Lucent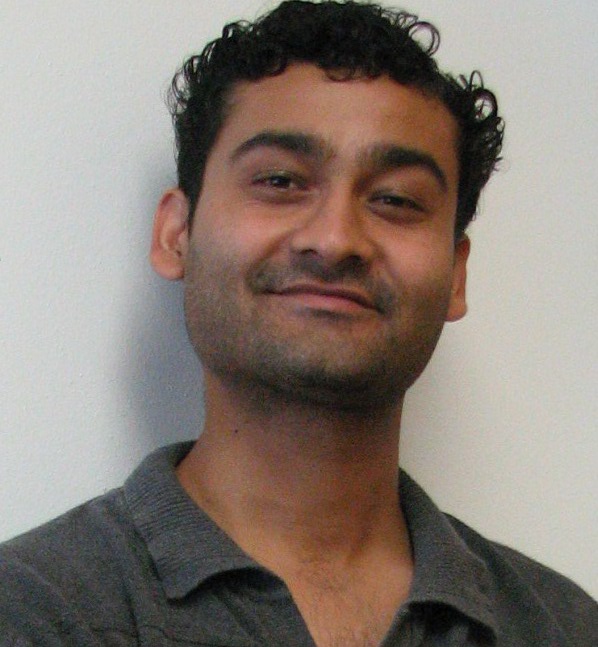 Sourabh Jain, M.S. (2011)
Areas of Research: Semantic Web, Cloud Computing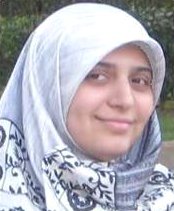 Miad Faezipour, Ph.D. (2010)
Area of Research: ECG Algorithms

Currently With: University of Connecticut at Bridgeport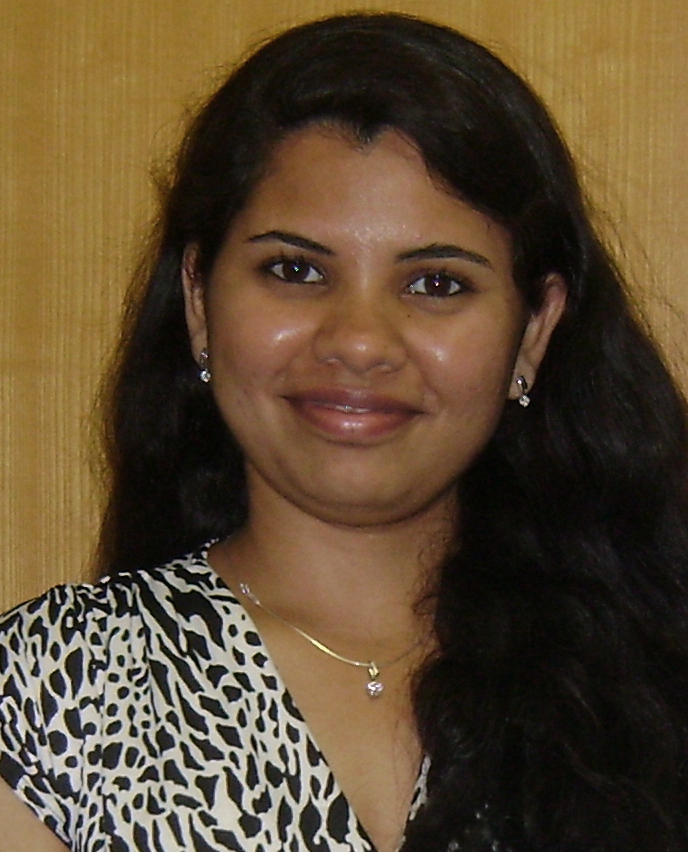 Suma Bulusu, M.S. (2010)
Thesis: Detection of ECG Transient ST-Segment Episodes & Machine Learning Based Heart Beat Classification
Currently With: Intel Corporation







Meera S. Nair, M.S. (2010)
Area of Research: Mobile Software
Currently With: Ericsson








Tarun M. Tiwari, M.S. (2008)
Thesis: An efficient algorithm for ECG denoising and beat detection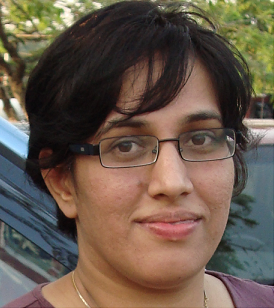 Somya Sharma, M.S. (2007)
Thesis : Implantable Antennas for Biological Applications






Bharathi Boyarreddigari, M.S. (2007)
Thesis: System to Assist Visually Impaired in Indoor Navigation (SAVIIN)