Student Organizations
American Society of Mechanical Engineers
This is the student chapter of The American Society of Mechanical Engineers at the University of Texas at Dallas. The student chapter of ASME provides UTD students with a means of developing networking skills and learning about the opportunities in mechanical engineering.
The Association for Computing Machinery (ACM)
A student run organization that consists of both undergraduate and graduate UTD students.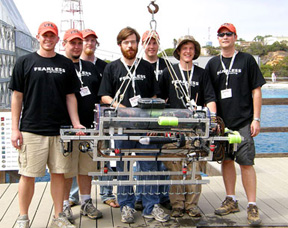 The Biomedical Engineering Network Group
Our goal is to inspire students and faculty to develop and apply engineering methods to health technology through networking, education and hands on experience.
ECS Honors Society
An organization for past, present and future members of the Engineering and Computer Science Academic Honors Programs.
GDG (CS Game Development Group)
The GDG is an organization of faculty and students at the University of Texas at Dallas Computer Science Department designed to explore the myriad possibilities of Computer Science and their applications in game development, simulations and other areas of interest.
Institute of Electrical and Electronics Engineers, Inc. (IEEE)
The student chapter at UTD actively participates in local, regional and national activities.
The National Society of Black Engineers
University of Texas at Dallas Chapter Sigma Xi
A society of approximately 95,000 scientists and engineers that honors scientific accomplishments, encourages and enhances the appreciation and support of original investigation in science and technology and fosters a creative and dynamic interaction among science, technology and society.
The Society of Women Engineers
Founded in 1950, The Society of Women Engineers is a non-profit educational service organization that seeks to help women achieve full potential in careers as engineers and leaders.