Welcome to the Multimodal Signal Processing (MSP) Laboratory
In this website, you will find an overview of the exciting activities that are happening at Multimodal Signal Processing (MSP) laboratory. It also introduces the faculty and students involved in the lab.
The MSP laboratory is dedicated to advance technology in the area human-centered multimodal signal processing. We are looking at theoretical problems with practical applications. Our goal is to develop methods, algorithms and models to recognize and synthesize human verbal and non-verbal communication behaviors to improve human machine interaction.
Our current research includes:
Affective computing
Speech, video and multimodal processing
Multimodal human-machine interfaces
Analysis and modeling of verbal and non-verbal interaction
Human interaction analysis and modeling
Multimodal speaker identification
Meeting analysis and intelligent meeting spaces
Machine learning methods for multimodal processing
The MSP lab was established by Prof. Carlos Busso in August 2009. He is also the director of the group.
The MSP lab is part of the Erik Jonsson School of Engineering and Computer Science at The University of Texas at Dallas .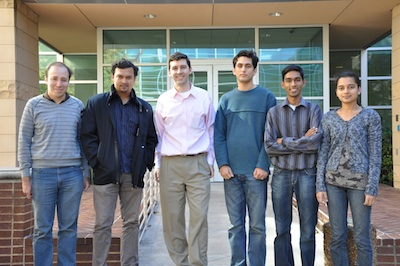 (c) Copyrights. All rights reserved.